The Reasons Why it's Time for a New Garage Door Opener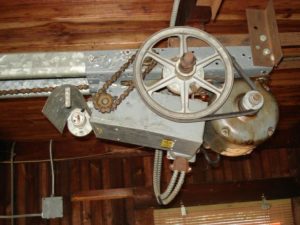 Your garage door opener not only helps operate your garage door without any hassles but also ensures greater safety for your family by avoiding unforeseen accidents and mishaps.
That said, it is essential to keep your garage door opener well-maintained and ensure that any mechanical errors or malfunctions are fixed immediately before they turn dangerous.
While common mechanical issues can be handled with regular servicing and repair work, sometimes, replacing your old garage door opener with a new one is the best way to enhance the safety and performance of your garage door.
However, most of us do not pay much attention to how crucial the proper operation of our garage door opener is for our daily lives.
It is only in the event of a sudden breakdown that we realize how much we depend on our garage door opener.
Here is a list of compelling reasons that would make you understand why it might be the right time for you to replace your old garage door opener with a new one.
The

new garage door openers

offer Performance and efficiency

While you might not give much thought to it, there is a major difference between an appliance that is simply 'working' and one that is 'working efficiently.'
For most of us, our garage door openers keep working fine and we don't really feel the need to change them. After all, replacing something that works doesn't make much sense, does it?
The point here is that while your garage door opener might be working, it might not be performing at its best efficiency and costing you more than it should.
That said, you can go for a newer, energy-efficient model that not only uses less power to do the same job but also provides problem-free performance for years to come.
---
---
Technological advancements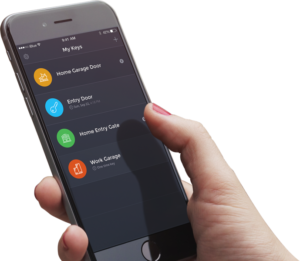 In the last decade or so, there have been major technological advancements in the design and type of garage door openers.
In fact, many of the features and functionalities that you would find on the garage door openers of today were mostly unheard of only ten years back.
The modern-age garage door openers come with advanced safety features that may be controlled remotely.
Most garage door openers today are web-connected and can be opened or closed through a smartphone app.
In addition to this, there is a slew of other hi-tech functionalities as well, such as motion-activated lights, battery backup and so on that you can benefit from by going for a new garage door opener.
---
---
Greater convenience

As mentioned above, the garage door openers of today are loaded with a variety of user-friendly features that can essentially make life easier for you.
Picture this- there is a terrible storm blowing over, and a major power outage has occurred in your neighborhood.
You just returned from work, and need to park your vehicle without having to brave the strong winds and menacing debris roaring past.
A modern garage door opener with a battery backup would, in this case, be a real life-saver, and allow you to park your car safely and conveniently.
While many of us do not think of convenience as a reason to change our existing garage door openers, it is worthwhile to realize how valuable these additional features can be when the need arises.